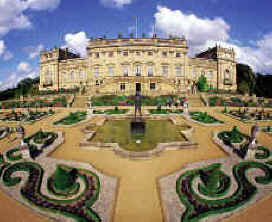 Humphrey Repton was born in Bury St. Edmunds in 1752, the son of a successful tax collector. When he became of age, Repton was expected by his family to become a merchant but he did not display a natural aptitude for business. This was apparent in several failed business ventures. His real passions were botany, entomology and gardening and he wished to have a career in which he could enjoy these interests.
Repton spent some time in Ireland working as private secretary to William Windham, Lord Lieutenant of Ireland . It was here he made many acquaintances which, when he returned to Essex , he called upon offering his services as an 'improver of the landscape'.
As a result he soon had a steady flow of work. Repton returned to England determined to become a worthy successor to Capability Brown. Repton's style continued on from Brown's as he included a vision of the house and how it was placed with relation to the landscape surrounding it.
Repton saw gardening as an art form with the landscape as his canvas, his ideal being natural beauty enhanced by art.
Repton carried on the landscape gardening skills developed by Brown, introducing terracing as important to the foreground and gravel walks. He also reintroduced the flower bed and separate flower gardens.
Repton outlined his principles of landscape gardening in his book 'Observations on the Theory and Practice of Landscape Gardening' - "The perfection of landscape gardening consists in the four following requisites. First, it must display the natural beauties and hide the defects of every situation. Secondly, it should give the appearance of extent and freedom by carefully disguising or hiding the boundary. Thirdly, it must studiously conceal every interference of art. However expensive by which the natural scenery is improved; making the whole appear the production of nature only; and fourthly, all objects of mere convenience or comfort, if incapable of being made ornamental, or of becoming proper parts of the general scenery, must be removed or concealed".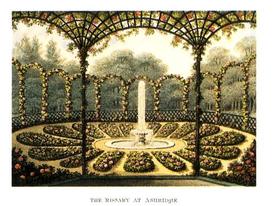 Repton also published a book called 'Sketches and Hints on Landscape Gardening'(1795). These books were based on his findings during his prolific career. For every client Repton would keep a record in a red leather bound book detailing proposals for changes, maps, plans, drawings, watercolours and before and after sketches. These became known as his famous Red Books some of which survive, leaving a legacy of innovative ideas and helping to shape a new ideology which remains a part of modern day landscaping practice.
Repton undertook over four hundred commissions during his thirty year career working on many important stately homes. One Repton garden, largely unchanged is at Betchworth House in Surrey . Others include ;
Ashridge, Cobham Hall,
Longleat,
Brighton Royal Pavilion,
Sheringham Park,
Tatton Park and
Humphrey Repton is buried in the churchyard at Aylsham, Norfolk .