William Andrews Nesfield was born in Chester-le-Street and was the son of the rector of Brancepath, Durham . He was educated at Winchester , Trinity College Cambridge and Woolwich.
Nesfield joined the army in 1809 and served in the Peninsular war under the command of the Duke of Wellington. He retired from the army in 1816, embarking on a career in painting being influenced by the work of Turner and G.F. Robson. He was a member of the Old Water Colour Society from 1823 until 1851.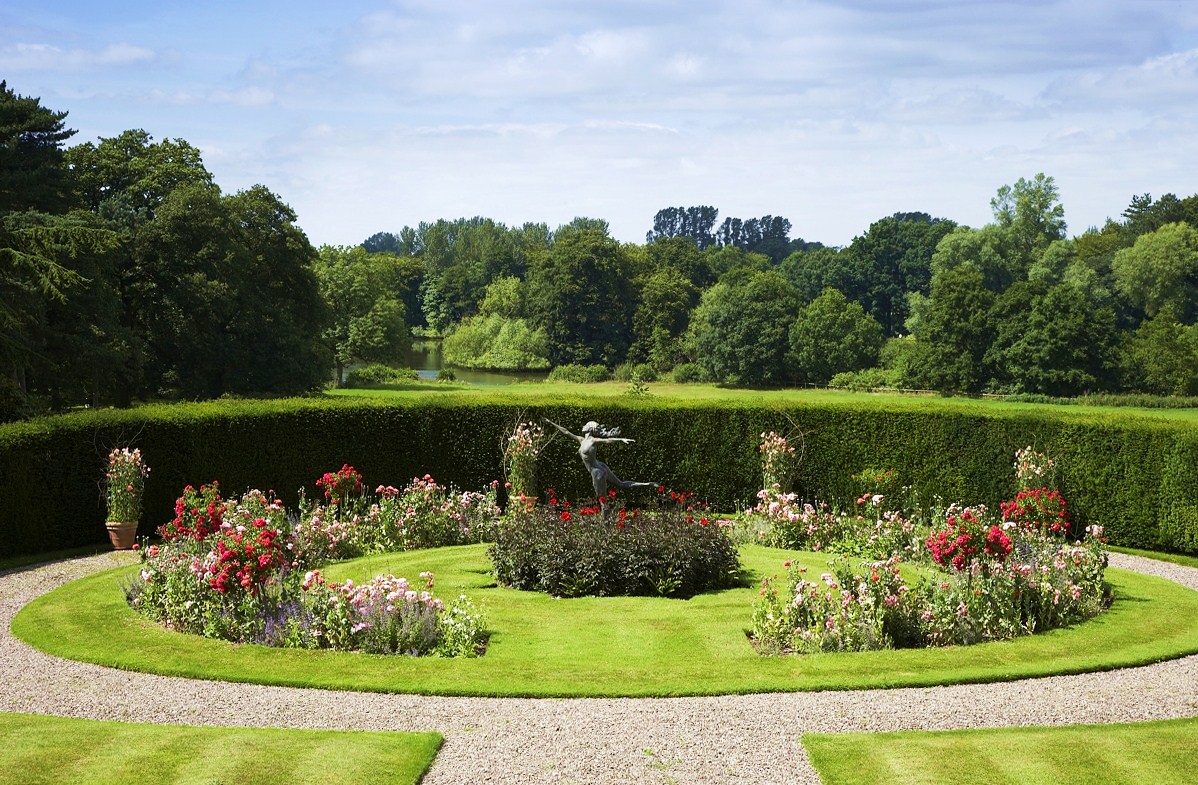 Nesfield, although a competent water colourist, found his true vocation in landscape design. He gained his first commission in 1836, which heralded the start of a long and flourishing career.He worked on over 260 estates belonging to the rich and influential people of the day.
In 1844, Nesfield was asked to redesign the arboretum at Kew Gardens , which had become overcrowded. His plans were extensive and included several vistas radiating from the Palm House, a parterre, the remodelling of the formal landscape around the Palm House as well as the Palm House pond. One vista faced south and was called the Pagoda vista, another facing west toward the Thames was named the Syon vista. The structure of Nesfields formal landscape still largely survives today.
In 1860 Nesfield designed the gardens of the Royal Horticultural Society where his formal designs were fully realised. Nesfield's many commissions included work on many London parks including Regent's Park. He drew inspiration from pre-eighteenth century English Garden styles and was particularly good at designing terraces and parterres. He designed the terrace garden at Holkham Hall in 1854.
Nesfield's work can be admired also at Rode Hall, Witley Court, Worsley Hall, Grimston Park , Broughton Hall, Ogston Hall, Doddington Place Gardens , Wroxton Abbey and Castle Howard.