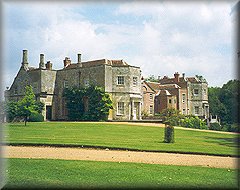 Sir Geoffrey Jellicoe was one of the 20th century's leading landscape architects with a career spanning almost seventy years.
A trained architect, town planner, landscape architect and garden designer his strongest interest was in landscape and garden design, describing it as "the mother of all arts".
Jellicoe grew up in the coastal town of Rustington amongst the rolling Sussex Downs with his father, a publisher and an opera-loving mother, both were sophisticated gardeners.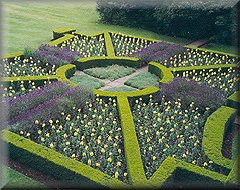 After a traditional classical education, which led to a lasting love of Roman and Greek philosophers, Jellicoe trained as an architect from 1919 at the Architects Association School in London . He was a founder member of the Institute of Landscape Architects , he was president from 1939-1949, and the International Federation of Landscape Architects of which he was Honorary Life President.
As part of his final year of architectural studies, Jellicoe visited Italy and as a result wrote an authoritative book on Italian Renaissance Gardens . Throughout his life this influence was reflected in his work and can be seen at Ditchley Park through to the designs for Sutton Place.
Jellicoe's long and rich career saw the creation of many projects, from Cheddar Gorge in 1934 to the Kennedy memorial at Runneymede, considered to be one of his greatest works. He also designed a garden at Sandringham House.
Water was a recurring theme in many Jellicoe designs, sometimes still and reflective and in others energetic, a rushing waterfall down steep slopes adding another dimension to the design.
After formally retiring, Jellicoe developed his ideas on the link between design and the sub-conscious, studying the works of Carl Jung. He felt the contribution of our sub-conscious when appreciating design was wholly underrated or ignored.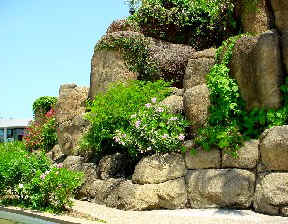 Early in his career, Jellicoe was familiar with the work of modern artists and felt empathy with abstract work. He enjoyed successful relationships with the artist Ben Nicholson, who provided the concluding sculpture for Sutton Place in Surrey , and was influenced by Paul Klee. His work can also be seen at Cottesbrooke, Sandringham and Mottisfont.
Jellicoe's last great project, yet to be built, was for the Moody Historical gardens in Galveston ,Texas although much of the present garden was influenced by his ideas . A multi-million pound magnum opus, aimed to take visitors on a watery journey through the history of landscape, from the Garden of Eden, passing through ancient Egyptian and Roman gardens to those of China and Japan . Sir Geoffrey Jellicoe combined appreciation of classical design with modern in a unique way, having a feeling for the totality of a place and a rare sense of volume. His understanding of the landscape being more than just a picture and the importance of the effects of time on a place make Jellicoe the most influential landscape designer of our time.