Tulip Gardens near me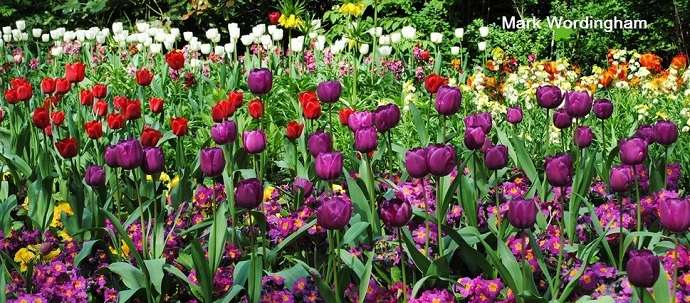 We feature all the best places where to see tulips in gardens around England, Scotland and Wales. From formal displays to informal displays and tulip festivals, tulips are always a feast for the eyes. They can be seen from late March to May depending on location.
Tulips originated in Turkey. The name for 'tulips' was thought to have come from the Persian word for a turban, as the flowers were thought to resemble turbans (with a bit of imagination perhaps).