Snowdrops, Snowdrop Gardens, Woods near me and you

2023 February
We tell you where to see snowdrops displays near me and you at 100 of the best places, including gardens, woods and family walks.
Did you know the Scientific name for Galanthus means milk flower. These lovely flowers are among the first to raise their heads in the New Year, when it is warm they release a fragrance. Look carefully at the snowdrops to see their green markings on the inside.
Did you know that soldiers were so enchanted by snowdrops that they brought them back from the Crimean War battlefields to plant in their gardens (1853 - 1856).



Snowdrop collecting has now become very popular with some snowdrop bulbs selling for over £600. There are many varieties of snowdrops and some are shown below. Thousands of people look for places to see the snowdrops and we are pleased to list around 100. So get out and about perhaps with your camera - you will not be disappointed.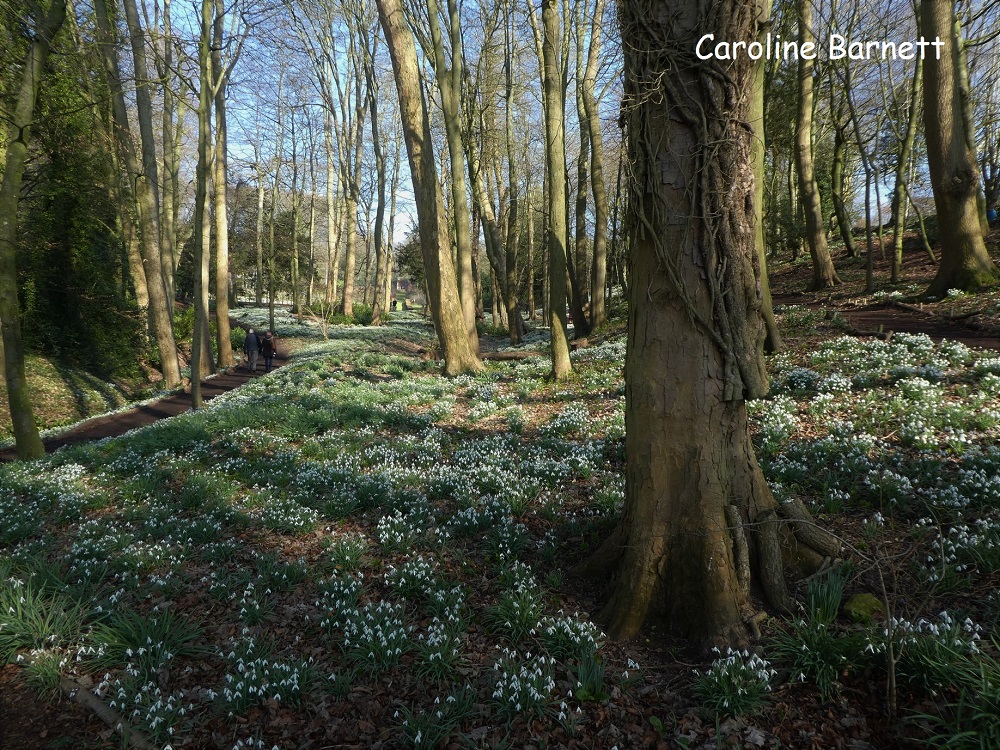 For a list of Snowdrop Gardens open under the National Gardens Scheme and for other charities - click here

If you love visting gardens let us send you our 2023 Garden Holiday brochure which features tours not only in the UK but worldwide too! click here

Why not visit Snowdrop Gardens in the Cotswolds - Painswick Rococo Garden, Colesbourne Park, Cerney House Gardens and Batsford Arboretum with a short break in a Cotswolds Hideaway Cottage?