Woburn Abbey Garden, and places to stay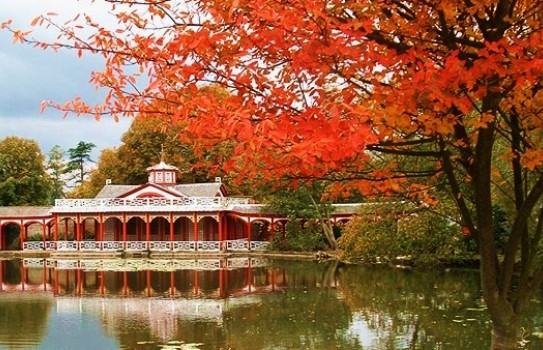 Woburn Abbey Garden, and places to stay
The Gardens at Woburn Abbey were designed by Humphry Repton
Come and visit Woburn Abbey Gardens. WATCH US GROW - When the 6th Duke inherited Woburn he commissioned Humphry Repton (1752 - 1818), the famous landscape gardener, to produce designs for improving the gardens and park.
Many of the features you will find in the Woburn Abbey Garden are based on Repton designs, although others are attributed to Henry Holland and Sir Jeffry Wyattville, and some are new designs created by the current team of gardeners. The gardens are continuously changing and developing and we hope that you will visit us again and again to watch us grow.


Also make time to see the wonderful historic Abbey with its fine art collections.

2019 - THE GARDENS, GROUNDS AND DEER PARK - Open daily, see website for seasonal opening times. Abbey see website for details of openings.
Address
Street: Woburn Abbey
Postcode: MK17 9WA
City: Woburn
County: Bedfordshire
Garden Location On A Map
Fill in your address into the address field below the map and the shortest route will be calculated.