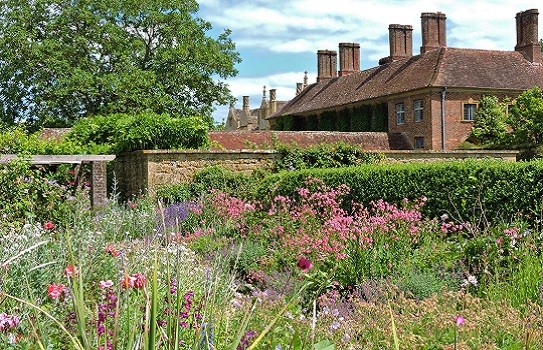 Barrington Court Garden, near Ilminster
Barrington Court Garden is a National Trust gem in Somerset with Gertrude Jekyll
Barrington Court Garden is situated in the lovely county of Somerset, with beautiful stone cottages and charming villages. The gardens were laid out in the 1920's by the Lyles to a structured design influenced by Gertrude Jekyll and the Arts and Crafts movement - especially evident in the graceful Lily Garden.
The garden is divided into several sections with a stunning white garden and white flowering and silver leaved plants in outer and inner borders, Pergolas support wisteria, clematis and honeysuckles. There is a central pool garden with surrounding beds of annuals. Large kitchen garden. You will see fabulous displays of sweetpeas which add great colour to the gardens
Well worth a visit.
The house is also open to the public.
Contact
Telephone: 01460 241938
E-Mail:

This email address is being protected from spambots. You need JavaScript enabled to view it.

Website: Barrington Court Gardens
Address
Street: Barrington Court
Postcode: TA19 0NQ
City: Ilminster
County: Somerset
Country: United Kingdom
Garden Location on a Map