Amazing Snowdrop displays in the Cotswolds in 2022 - find out more!
The Cotswolds has some of the finest places to see Snowdrops in England over the next few weeks.
If you do not live near the Cotswolds it is worth taking a short break to discover them.
We feature the best places on our guide and also suggest places to stay nearby.
So here they are in no particular order.

Batsford Arboretum - Just a mile outside the town of Moreton on the Marsh, this arboretum has wonderful displays of snowdrops, and daffodils flowering at the same time as well as many winter flowering shrubs.
There is beautiful streamside walk bordered by snowdrops.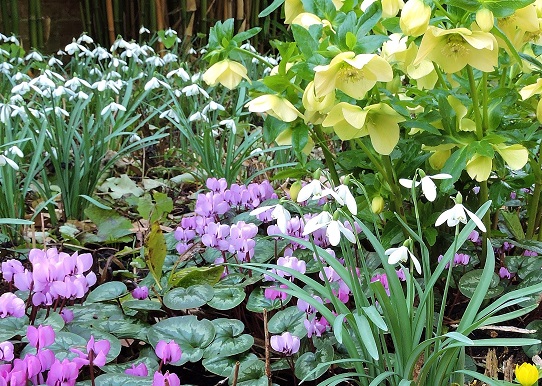 Painswick Rococo Garden, Painswick - massive drifts of snowdrops in the woodland area, in this 'Rococo' styled Garden. Whilst in Painswick take time to visit the Church Grounds where there are 99 YewTrees!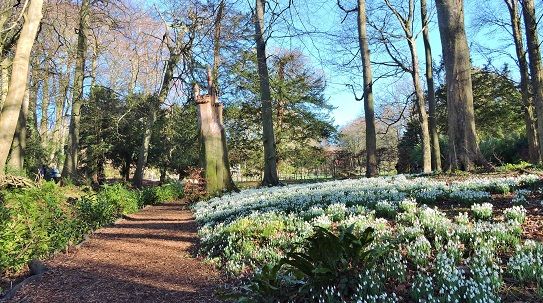 Colesbourne Park near Cirencester - Snowdrops and Cyclamen in a delighful parkland setting, with turquoise lake. The collection is probably the most varied of any garden on display, with over three hundred varieties of this spectacular harbinger of spring on show during the short season.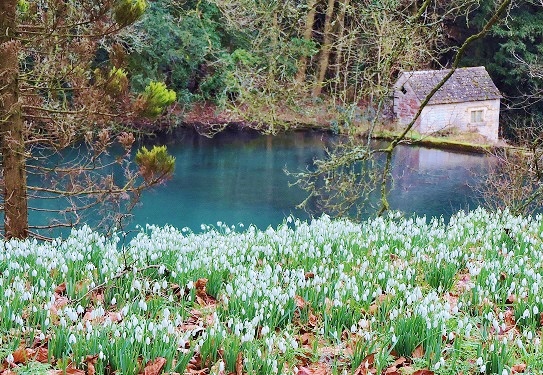 Upton Wold Gardens, near Stow on Wold - This amazing Garden is open for snowdrop displays in February and is also an ideal place for that Winter Walk. It also has one of the largest collection of Walnut trees in Europe.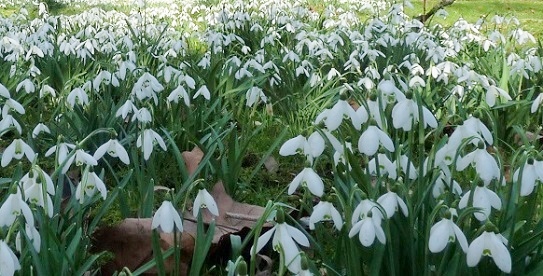 Cerney House Gardens near Cirencester - Known for its beautiful brick built Walled Garden it also has great display of snowdrops on a woodland walk. It is dog friendly and has a self serve tearoom in the Gardeners Cottage with tea, coffee and homemade cakes.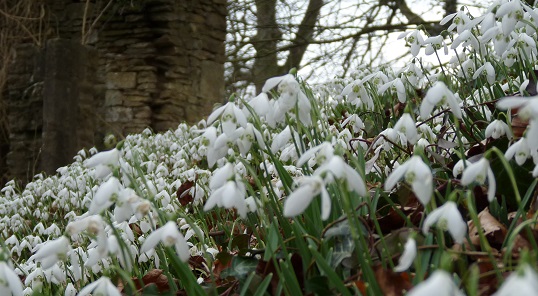 Newark Park, near Wotton-under-Edge - Newark Park set deep in the Gloucestershire, on the edge of the Cotswolds is a hidden gem and has wonderful displays of Snowdrops and Acconites in February. The house was a hunting lodge but upgraded to a house in the late 18th century when the pleasure grounds are likely to have been created, with a serpentine lake, a folly and walks.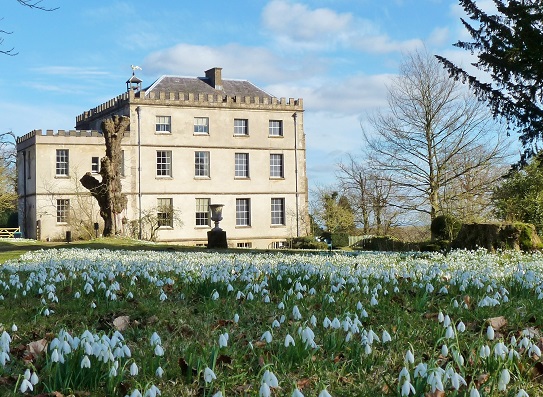 Lacock Abbey (National Trust) near Chippenham - Lacock Abbey in Wiltshire for its delightful displays of snowdrops, crocuses and aconites in February and early March. You can follow various paths within the grounds to make the most of your time. Lacock Abbey is set in the beautiful village of Lacock which is famous as a location and setting for period dramas.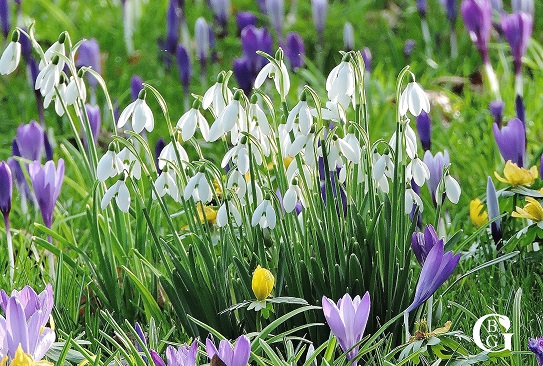 Where to stay - We suggest places to stay near all the gardens but you might also want to consider renting a beautiful Cotswold Cottage from Cotswold Hideaways.