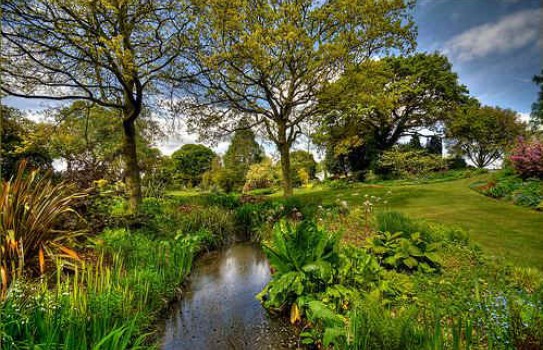 Beth Chatto Garden, near Colchester
The Beth Chatto Gardens began in 1960 when the site was an overgrown wasteland between two farms.
Faced with all kinds of difficult conditions Beth and Andrew Chatto set out to find homes for many of the plants they wished to grow. With dry and damp soil in both sun and shade, they were able put into practice the underlying principles of what is now referred to as "Ecological gardening". There is a series of 4 gardens - Scree, Gravel, Woodland and Water all with lush leafy plantings of Gunnera, Eupatorium, Phormium and impressive Miscanthus around a series of natural ponds. Beth Chatto Gardens - a great visit.
Contact
Telephone: 01206 822007
E-Mail:

This email address is being protected from spambots. You need JavaScript enabled to view it.

Website: Beth Chatto Garden
Address
Street: Elmstead Market
Postcode: C07 7DB
City: Colchester
County: Essex
Country: United Kingdom
Garden Location on a Map