Achamore Gardens, Isle of Gigha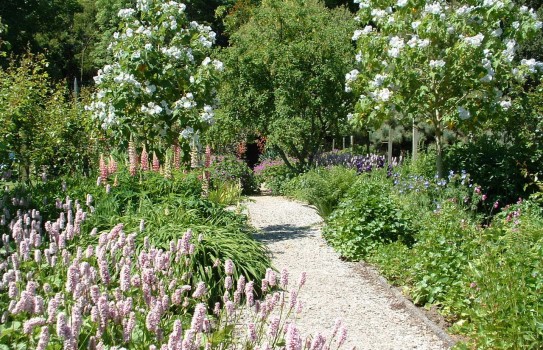 Achamore Gardens, Isle of Gigha
Achamore Gardens are set on the Isle of Gigha, and is short ferry ride from the mainland.
Achamore Gardens are set on the beautiful Scottish Island of Gigha with its white sandy beaches and breathtaking scenery..
Sir James Horlick acquired the estate in 1944 he wished to establish a garden to grow his more tender Rhododendrons.
He managed this by cutting small clearings in the Ponticum and trees and by 1970 the garden was full and looked magnificent. On his death he left some of his collection to the National Trust for Scotland so that rare species could be propagated and shared with other great gardens.
Island web site gives Virtual Tour of Achamore Gardens.
Bed and Breakfast is available in Achamore House set in the centre of the gardens.
Achamore Gardens Opening Times - see latest information by visiting website

Refreshments at Hotel, park car at ferry on mainland, and garden then about 3/4 mile walk. Bus service from Glasgow but takes 3 hours!

How do I get to the Isle of Gigha and Achamore Gardens?
You can take a ferry from the mainland and walk to the Gardens - about 1 mile.
See Isle of Gigha Ferry details

Visit other beautiful gardens in Scotland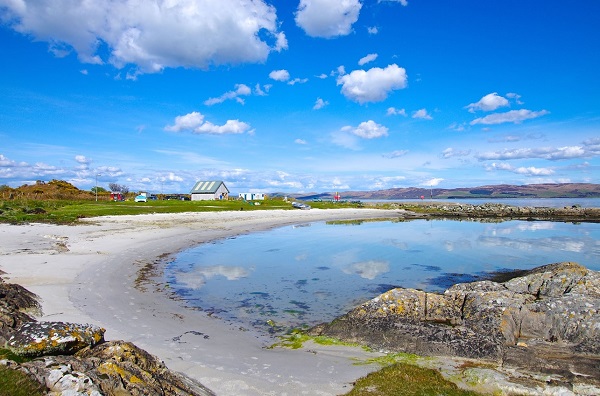 Contact
E-Mail:

This email address is being protected from spambots. You need JavaScript enabled to view it.

Website: Achamore Gardens
Address
Street: Achamore Gardens
Postcode: PA41 7AD
City: Isle of Gigha
County: Argyll and Bute
Country: United Kingdom
HOTELS AND PLACES TO STAY NEAR TO GARDEN
If you want to take a break, why not stay in one of our recommended hotels.
Garden Location on a Map