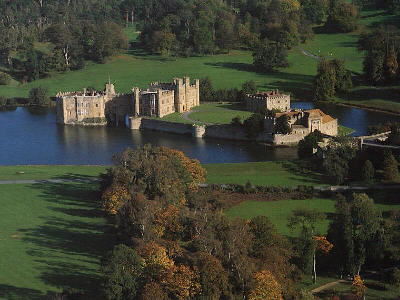 Russell Page is considered to be the foremost landscape architect of his time. A designer whose work throughout his life, continually enriched the cultural and physical landscape. Russell Page studied at the Slade School of Art in London and Paris before his passion for plants led to a career as a professional garden designer in 1928.
In 1935, Russell Page went into partnership with Geoffrey Jellicoe although they became good friends, the partnership didn't work for financial reasons.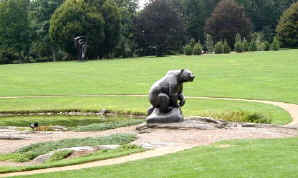 From 1945 until 1962, Russell lived and worked in France and enjoyed an international practice, undertaking commissions in Europe , the Middle East and North and South America . His was a rare talent, a combination of artistic flair and an expert horticulturist. Russell noted "we live under an accumulation of periods and styles and cultures."
He was involved in all types of gardening projects from small private cottage and town gardens to public projects and landscaped corporate parks. Russell was unique, not only because his projects were so diverse, but because his understanding of and empathy with, European gardening traditions and Islamic gardens was so comprehensive along with his extensive knowledge and use of trees and plants.
At PepsiCo's world headquarters in New York , Russell Page not only designed the landscape and laid out the grounds, which include a stunning Water-lily garden, he was involved in commissioning and selecting the sculptures, carefully siting individual pieces such was his enthusiasm and commitment to his work.
In 1962 Russell's eloquent book 'The Education of a Gardener' was published and is now recognised as an authority on garden design and fount of wisdom regarding plants.The essence of Russell Page is best captured in his own words :- "Whether I am making a landscape or a garden or arranging a window-box I first address the problem as an artist composing a picture ; my pre-occupation is with the relationship between objects whether I am dealing with woods, fields or water, rocks or trees, shrubs and plants or groups of plants." He also commented on Gardens "there was one thing you cannot change and that is the owner" - I do not imagine that owners always liked his designs.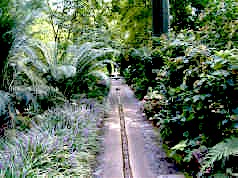 Some of Russell Page's work can be admired at Leeds Castle and Port Lympne in Kent, Longleat and Sturford Mead in Wiltshire, Overbury Court,Worcestershire and West Wycombe Park, Buckinghamshire. He also designed much of William Walton's garden (The famous composer) on the Isle of Ischia off the Italian coastline. You can see this garden on one of our holiday tours.
No words to describe this genius!.How as a landscape gardener, could I have taken ten years to discover his works!!. He is obviously and sadly unknown for his contribution to timeless gardening.

Nicholas Whitehorn - Cape Town, South Africa